CS Hotline
+886 (0)2-7720-0338
Olivia Assorted Scent 6's Pack Natural Latex Dams
Item No.4897098720523
Tease with
texture and scent
Olivia Natural Latex Dam,
redefine oral experience
A combination of silky touch and an alluring aroma in a thin film triggers every couple's deepest desires. Simply place it over the part(s) needed to block unwanted smell and double the pleasure, Olivia can bring you and your partner a more hygienic and sensual enjoyment.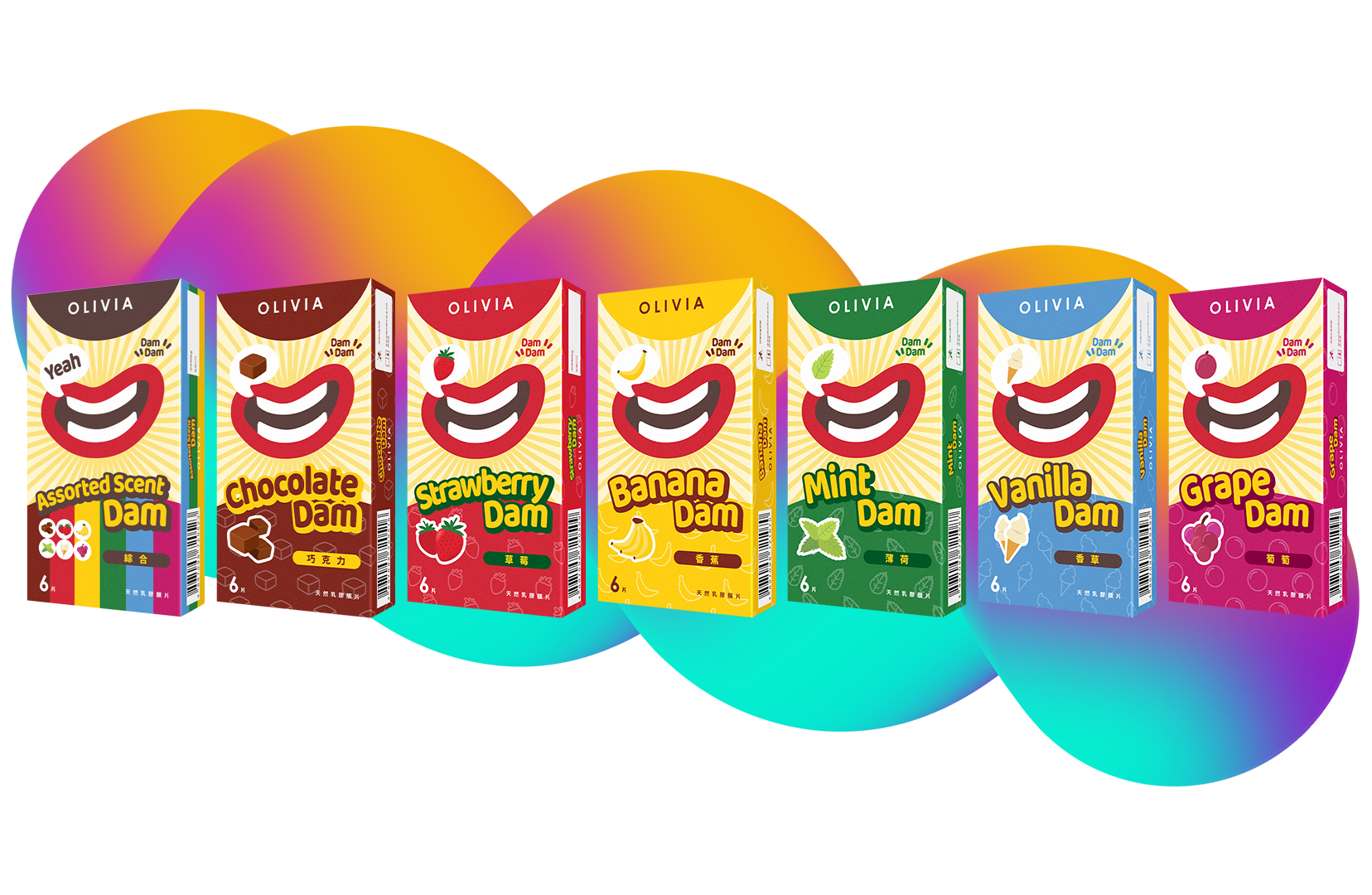 Everything You Need to Know about Natural Latex Dams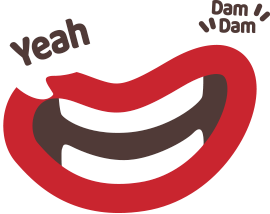 Everyone loves the pleasurable experience of oral sex, but not everyone is willing to use their mouth, or fears that unwanted smells will kill the mood.
And this is where Olivia Natural Latex Dam (also known as Dental Dam in some markets) comes in handy! Olivia Natural Latex Dam is a thin film specially designed for oral sex. Not only can it prevent direct contact between the mouth and intimate areas (such as the vagina and anus), but it can also invigorate your senses with an alluring aroma, bringing you and your partner a more hygienic and sensual enjoyment.
How to Use a Natural Latex Dam
1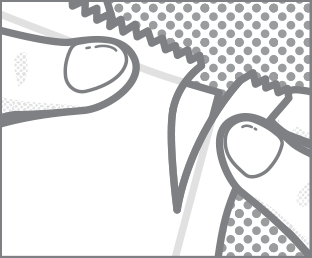 Open the foil carefully. Do not touch the natural latex dam with fingernails or other sharp objects such as jewellery, zips and buckles to avoid damage.
2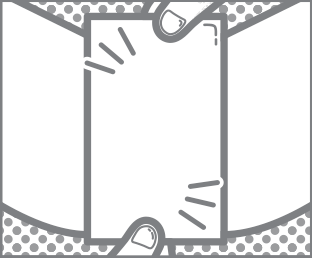 Place the natural latex dam over the body part(s) needed and you are ready to enjoy!
*For a more pleasurable experience, it is recommended to apply an adequate amount of water-based or silicone-based lubricant to your partner's skin.
3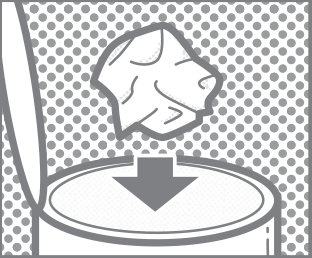 Use a tissue to wrap it after use and throw it in the trash, never flush it into the toilet.
Olivia Natural Latex Dams Make Oral Sex More…
Relaxing

Most first-timers feel nervous and even a little disgusted when they touch their partners with mouths. However, with natural latex dams, you and your partner can enjoy a natural touch without making any direct contact with each other. It helps both of you overcome the mental barrier easily and embrace your desires for oral sex.

Hygienic

Direct contact with body fluids with the mouth exposes oneself to the risk of transmitting or getting HPV and other STIs. Placing a natural latex dam between the mouth and the intimate area solves the odour problem and avoids the exchange of body fluids. As hygiene is guaranteed, you can fully enjoy oral with peace of mind.

Exciting

A natural latex dam is so thin that it will not affect the natural touch and pleasure of oral sex. Besides, adding alluring scents such as fruit and chocolate further stimulates each other's senses making the experience more sensual.
*Use a condom only once. Non-vaginal use of condoms may increase the risk of them slipping or being damaged.
*No method of contraception can provide 100% protection against pregnancy or sexually transmitted infections (STIs) including AIDS.
*Please read the instruction manual carefully before use.
Sampson user comments on this product