CS Hotline
+886 (0)2-7720-0338
The Sampson Store is an Internet website that promote safe sex by selling condoms on the Internet since 2002. Our mission is to promote the sense of safe sex; to provide an accessible & useful information source about condoms and to offer a secure, convenient, and efficient channel of selling condoms. As you know, reading information on the box of condom in a retail store could be embarrassing. Yet, some people, especially teenagers, might hesitate to buy condom in retail stores. Thus our website is an excellent channel for customers to make purchase.
In year 2008, the Sampson store has been classified as a Class I article (neither obscene nor indecent article) by the Obscene Articles Tribunal of Hong Kong. Therefore the materials and content in our website are suitable for audience of all ages. This is a complement to our goal in providing a healthy information source for safe sex to all people.
We understand our customers. We know that you want to be discreet when purchasing from us. Therefore, you will see "THE SAMPSON STORE" in your credit card billing; there will be no "CONDOM" keyword in the parcel of your order and most importantly, your personal data will never be abused! All your personal information including your address, phone and email will only be used to fulfill the order. We will never sell your personal data. In fact, up to August 2011, there has been more than 2 million pieces of condom sold through our website. We are able to made good profit in running this website and the profit comes from your purchase, the income of banner ad fee from our advertisers and various sponsors from our suppliers. So we will never make money in a nasty way!
If you like the Sampson store, you are welcome to link to us from your site. Please link with the following URL:
http://tw.sampsonstore.com/aff/YOUR_DOMAIN_NAME.
For example, your domain is http://iposcsl.com then please use URL of:
http://tw.sampsonstore.com/aff/iposcsl.com
Authorized Dealer for Medical Devices
We are an authorized dealer of medical devices licensed by the Department of Health, Taipei City Government, which means that we can sell medical devices (condoms) legally. All condoms sold on this website are legal and up to standard so that you can use them with peace of mind.
| | |
| --- | --- |
| Dealer's name: | Taipei Trade Anywhere Limited |
| Dealer's address: | 28/F, No. 66, Sec. 1 Zhongxiao W. Road, Zhongzheng District, 10018, Taipei |
| Certificate no.: | 北市衛藥販(正)字第 MD6201002544 號 |
| Dealer's hotline: | 02-77200338 |
Our Technologies

The Sampson store is powered by the customized Neo Vision Internet Shopping Platform. We deploy Neo Vision Internet Shopping Platform because it is highly customizable and fulfill all our business requirements. The company management team in IPOS Computer Systems Ltd is formed by world-class professionals. They assisted the system integration, thus leading to the smooth launch of the Sampson store.
The Neo Vision Internet Shopping Platform is truly multilingual compliant and seamlessly integrated to our back office. With the highly competitive license price, Neo Vision Internet Shopping Platform is the best choice for our Internet shop solution.
Online Payment Provider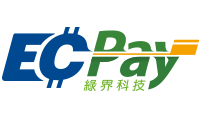 歐付寶為台灣專業專營第三方支付平台 - 提供多種收款方式