CS Hotline
02-7720-0338
Superhero Special Combo Set 10 pieces condom
Item No.SHSCS
Get 1 set of Sagami ALL YOU NEED IS LOVE 30ml pheromone spray at TWD 500 for any purchase.
Get 1 set of pjur superhero PERFORMANCE spray 20ml at TWD 400 for any purchase.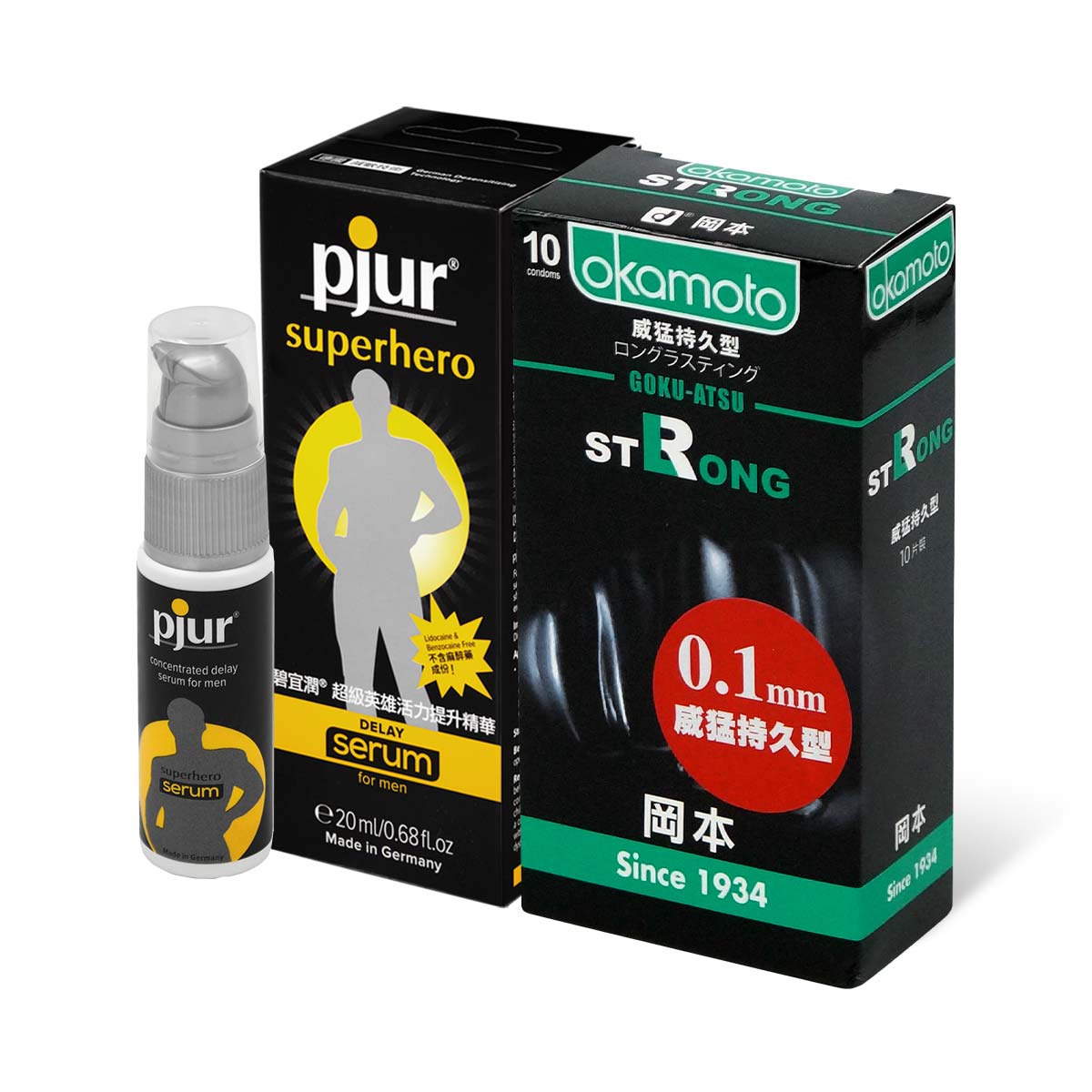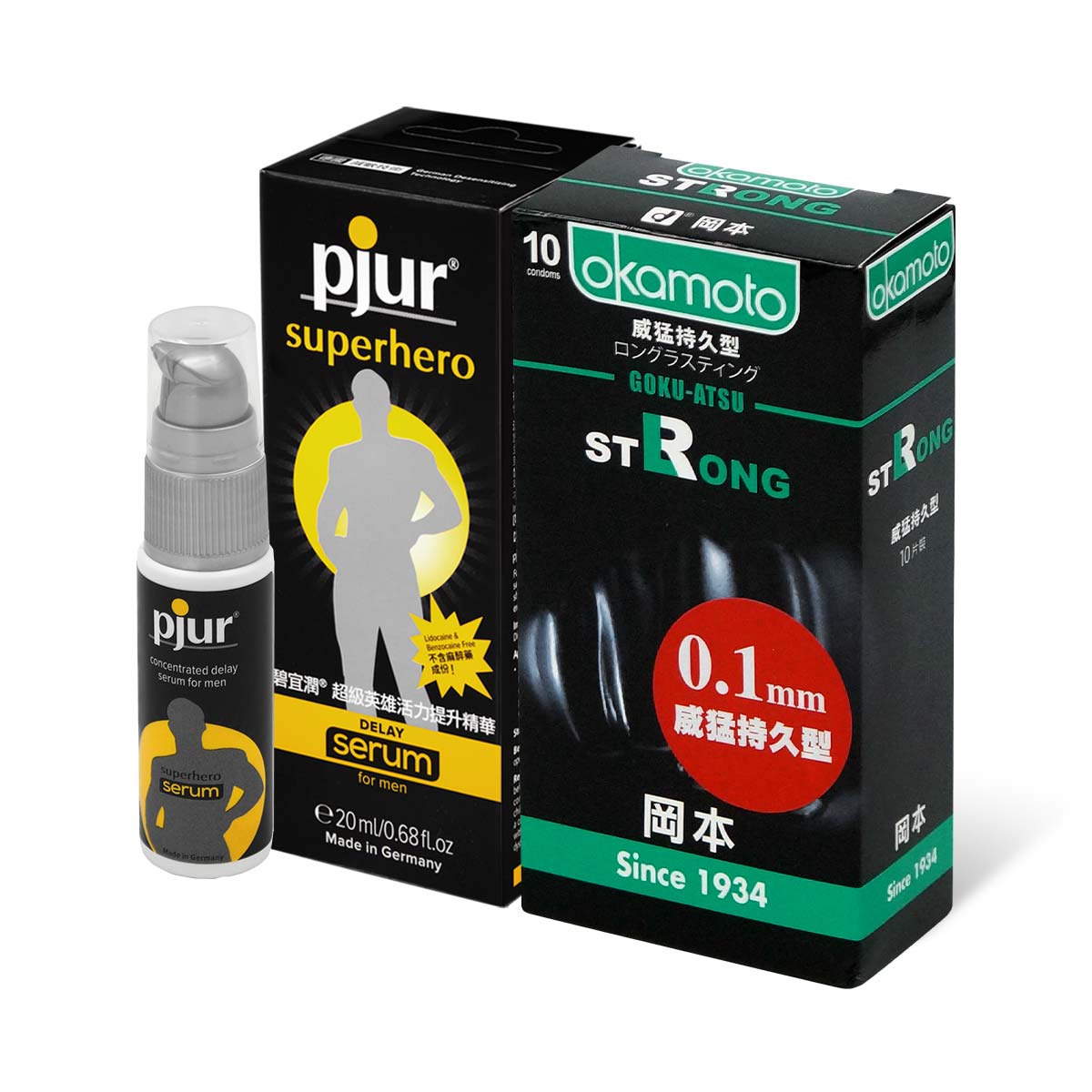 Special Price
$1,426
List Price
$1,870 (You saved $444)
This package offer the delay serum and condoms from different brands in one pack so you can turn yourself into superhero.
This package includes:
pjur superhero DELAY serum 20ml exp.2021.11 (1 pack)
Okamoto Strong 10's Pack Latex Condom exp.2021.03 (1 pack)
*Use a condom only once. Non-vaginal use of condoms may increase the risk of them slipping or being damaged.
*No method of contraception can provide 100% protection against pregnancy or sexually transmitted infections (STIs) including AIDS.
*Please read the instruction manual carefully before use.
Sampson user comments on this product