CS Hotline
02-7720-0338
Okamoto 0.02 Hydro Polyurethane 6's Pack PU Condom
Item No.4547691702319
Get 1 set of Sagami ALL YOU NEED IS LOVE 30ml pheromone spray at TWD 500 for any purchase.
Get 1 set of pjur superhero PERFORMANCE spray 20ml at TWD 400 for any purchase.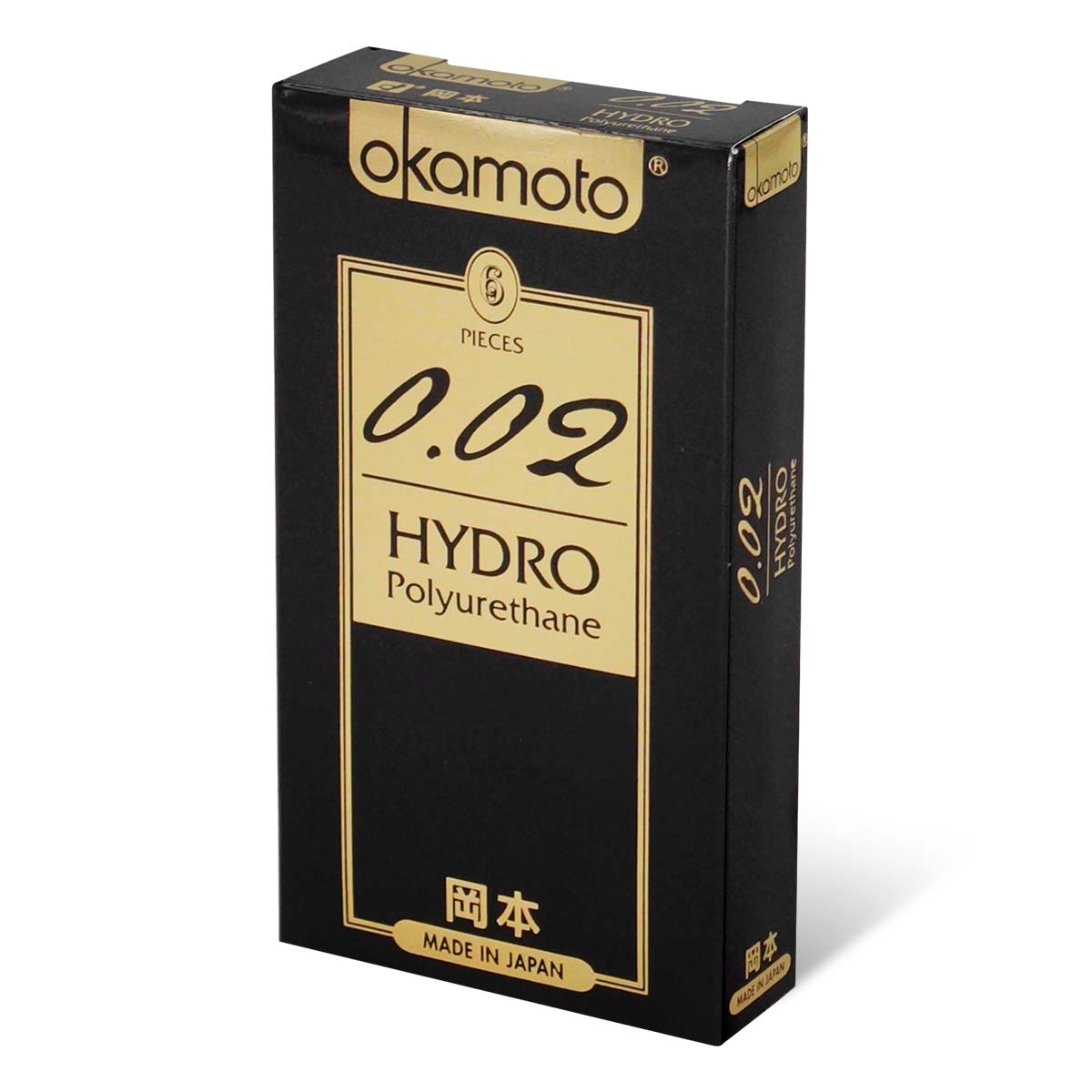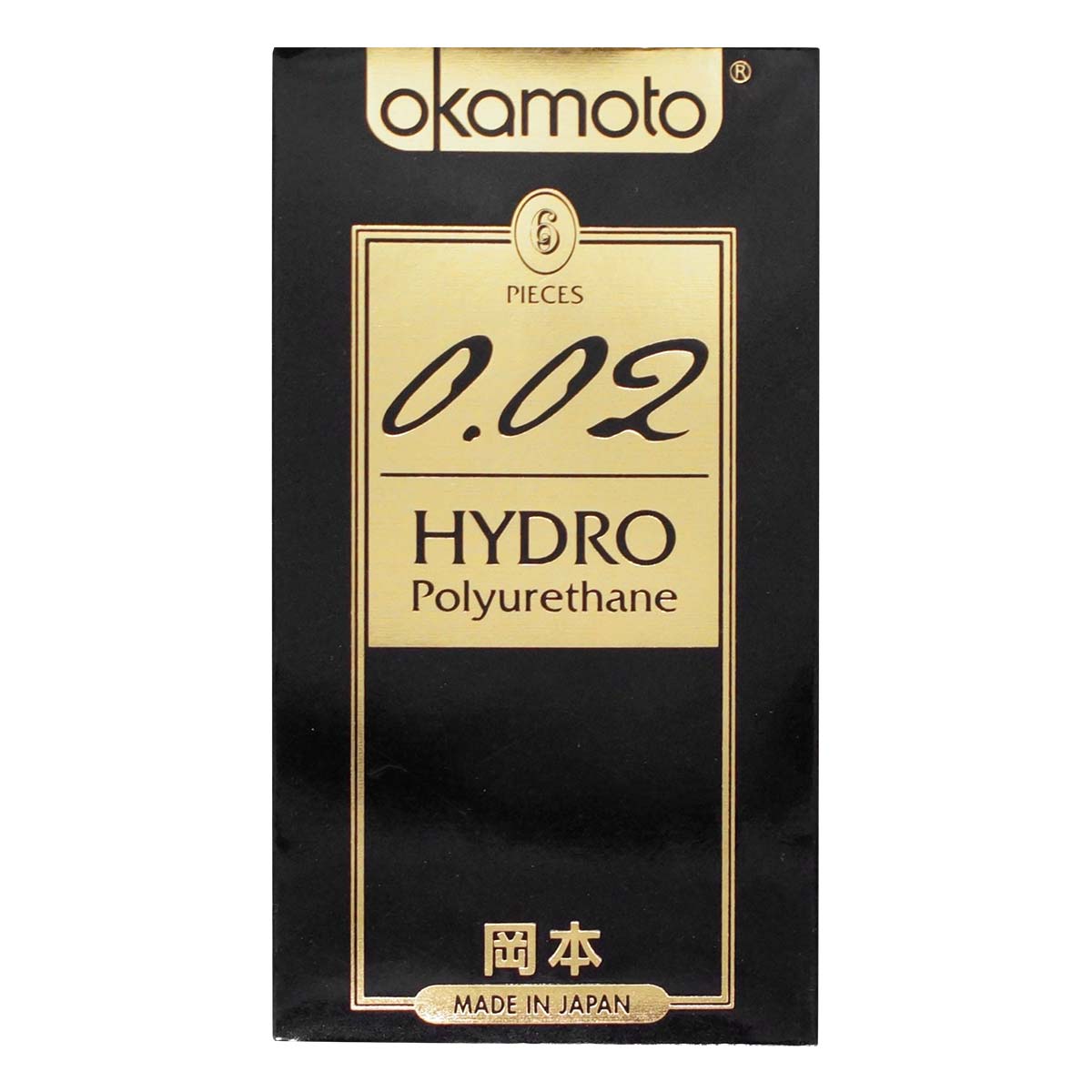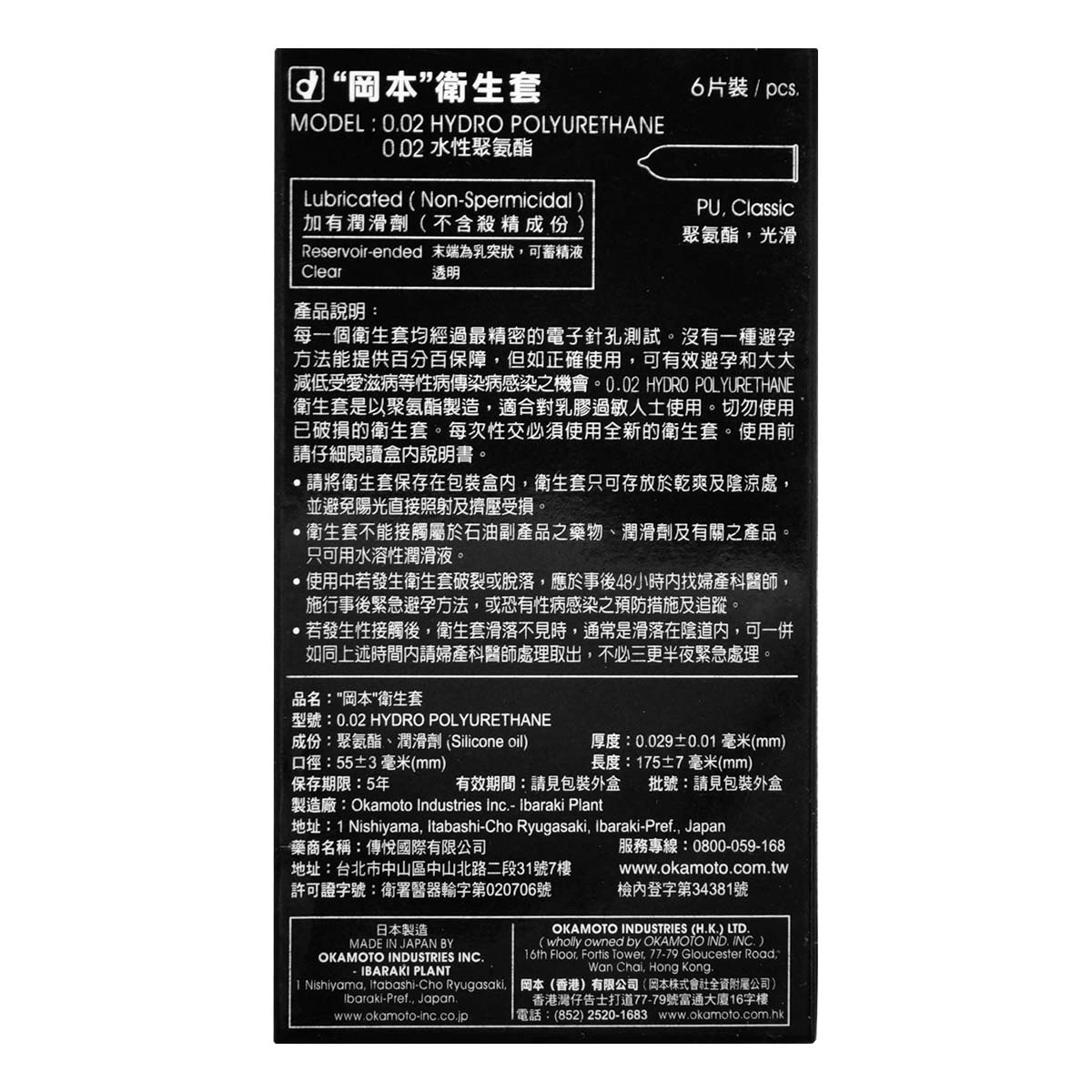 Okamoto makes these condoms to give the most pleasure, bringing your hearts closer when making love. Their 0.02mm urethane lets you feel the warmth of each other.

The pinnacle of condom technology, they let you both reach the pinnacle of pleasure.

Expire date: 2023.07
Certificates

Japanese medical device permission number: 21700BZZ00193000
*Use a condom only once. Non-vaginal use of condoms may increase the risk of them slipping or being damaged.
*No method of contraception can provide 100% protection against pregnancy or sexually transmitted infections (STIs) including AIDS.
*Please read the instruction manual carefully before use.
Sampson user comments on this product